Last night a DJ took a flight
In summer 2019, DJ Darwin Reef founded an environmental initiative called Clean Scene to dream up ideas towards a more sustainable future within the dance music industry. Their first project was a carbon calculator tool to help DJs and events easily evaluate their carbon footprints, but unfortunately, it was put on hold due to COVID. Over the past year, they decided to shift their focus to research, and they came up with a report that examines the flight data of RA's Top 1000 DJs to get a glimpse into the industry's environmental impact and how that stacks up to the bigger picture of climate change.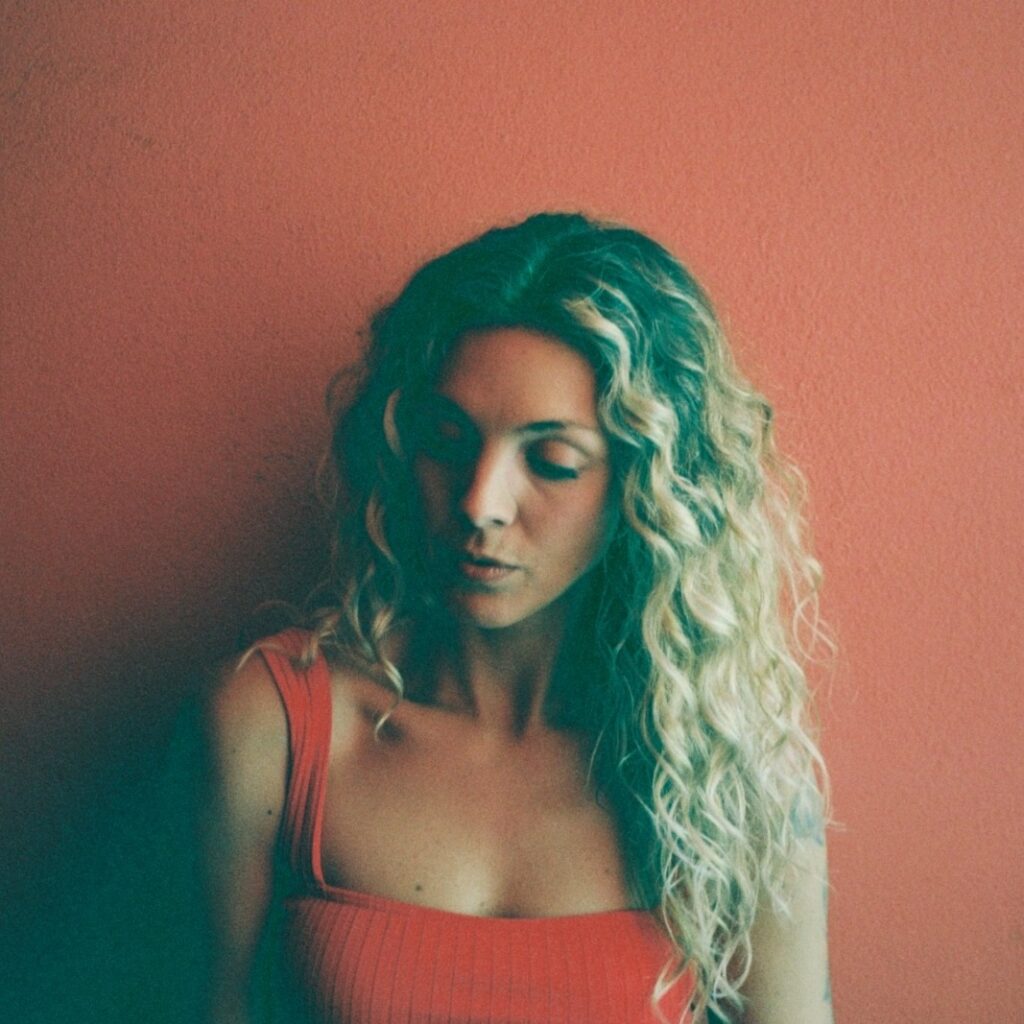 "The goal of this report isn't to shame individuals, but rather give you the tools and information to make more conscious decisions about how you do your job — decisions that hopefully also prioritize the planet. The goal is to start conversations around sustainable practices, accountability, and actions towards change. I'm no carbon-neutral angel, but I care about the future of humanity and the planet, and I want to help. I'm on this list too, so maybe you want to come at me as a hypocrite for touring… I don't expect people to stop flying. I want people to book and travel smarter, more efficiently, and consciously. If we all start with small changes, we can have a big impact collectively. That's all I hope for. We are the last generation with a real opportunity to turn this shit around before it's too late… so why not try?"

DJ Darwin Reef, founder of Clean Scene
Before the pandemic, global dance music was in fullflight. DJs commanded massive audiences at clubsaround the world, often flying between multiple countriesin the same weekend. When COVID-19 hit, the industry was grounded, disproportionately impacting thelivelihoods of most who work within it.
With vaccinations rolling out, we hope to dance again.But before the planes start taxiing up the runwaysonce more, we should acknowledge the unique chancefor the music industry to take stock, and use thisrestart as an opportunity for change. The demand fora small number of DJs to tour constantly is theresult of an environmentally unsustainable industry— and an industry that we have an opportunity tocollectively reimagine. This report collates andanalyses the carbon footprint of Resident Advisor'stop1000 DJs touring in 2019, and shows that collectively: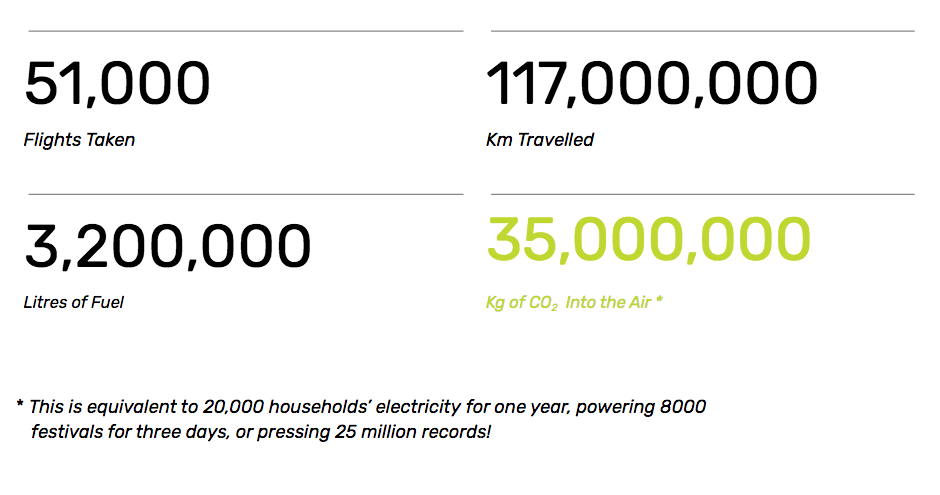 Our actions have consequences
By travelling over 118,000 km per year, the average DJ from Resident Advisors' top 1000 has double the impact of even the world's frequent-flying"super emitters". The average touring DJ emits 35 tonnes of CO2 per year and their carbon footprint is more than 17 times higher than there commended personal carbon budget of approximately 2 tonnes of CO2.
The disparity is real
The data shows a great disparity between those travelling the most and least within the list. The average footprint of the 100 DJs travellingthe most is nearly 88 tonnes versus just 3.3 tonnesfor the 100 travelling the least. Respectively thisis 44 and 1.5 times higher than the recommended personal carbon budget mentioned above. This unequal distribution of carbon emissions mirrors the disparity of environmental harm caused by a small fraction of the population of the world at large.
We urgently need to act
Our industry is at a stand still, so now is the time for us to create change.While we highlight artists' flight data as a striking metricof our scene's environmental impact, it is clear that everyone within the dance music industry plays a rolein the accumulation of these numbers.We are not blaming artists — this report is directed at all those who are part of the music industry, who we are calling on to start a meaningful conversation.
About Clean Scene
Clean Scene is a climate action collective exploring alternative futures for the dance music community. Through our work we aim to shift perspectives and rethink our scene's impact on the planet. We want thiswork to be a collective response. While our core teamworks across different areas of the dance music scene,we are connected through a shared need to create acleaner, greener, and more equitable future for dancemusic. And we know that we aren't the only ones