The Sustainability Summit is the online event for sustainability specialists and enthusiasts. The 2021 programme will provide a full overview of all relevant sustainability topics with regards to their applicability within PSM (Public Service Media)
Date & Details
European Broadcasting Union's (EBU) Sustainability Summit 2021 is a one-day online event covering topics that are relevant to sustainability specialists who are working in broadcasting. The event provides a mix of EBU Members' experience and industry specialists sharing relevant insights. The programme intends to provide a full overview of all relevant related topics.
This event is open to the general public.
EBU Sustainablity Summit 2021
Public Service Media (PSM) goes green
22 Apr 2021 10:00 – 17:00 (Europe/Zurich)
About European Broadcasting Union
The European Broadcasting Union is the world's foremost alliance of public service media, representing over a hundred organizations worldwide. We strive to secure a sustainable future for public service media, provide our Members with world-class content through the Eurovision and Euroradio brands, and build on our founding ethos of solidarity and co-operation to create a centre for learning and sharing.
Contact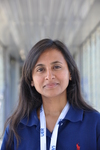 Elisabeth Ecoffey
Senior Assistant
ecoffey@ebu.ch
+41 22 717 2723